Marriage Therapy & Couples Counseling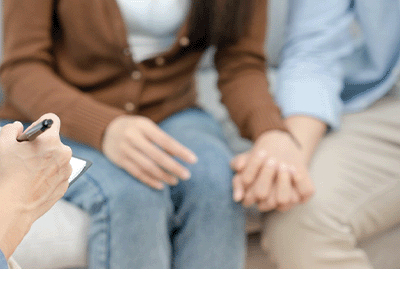 Good marriage therapy & couples counseling will encourage a healthier and more loving dynamic between you and your partner. Our marriage and couples counseling services cover common areas: Communication, Conflict Resolution, Intimacy Issues, Infidelity, Resentment, Reconnection, Self-Esteem/Personal Growth.
At our Jupiter counseling office, our couples therapists weave together concepts from a wide range of therapeutic techniques. Our therapists are well-trained and experienced in attachment theory, Emotionally-Focused-Therapy, Gottman for Couples, and many other methods .
The goal is to connect you and your partner, as you were at the beginning of your relationship. Or, to connect you even better than you've ever been before!
How To Find Good Marriage Therapy & Couples Counseling Near Me?
Your relationship is very important. So, finding the right therapist is very important. The quality of therapists can vary greatly. Here are a few things to consider:
Know how long the therapist has been practicing. Often, the longer they have been practicing, the more experience they have, and therefore, the more effective they will be to help guide you to a better relationship.
Know how much training they have. Find out what additional trainings, and certifications they have obtained beyond graduation. Determine if they have advanced training and experience specific to your personal concerns.
Understand the costs. Self-pay or private pay therapists tend to have more experience, training, and education. Fees typically range from $125 to $225 per session. To curb the cost, you might consider therapy sessions every other week, or you can ask for a superbill to submit to your insurance company for out-of-network reimbursement. Other lower cost options include: University counseling centers if you are a student, company EAP directories, your insurance company directory, or community health care centers.
Virtual or in-person therapy. Many people believe in-person therapy is more effective than virtual because it feels more personal and secure. However, virtual therapy can be a convenient option in the privacy of your home. Decide what is best for you and your partner.
Get other's recommendations. You might consider asking your medical doctor, or trusted friends for a referral. Additionally, checkout the therapist's reviews on google.
No matter how credentialed the therapist might be, you must trust your own feelings and comfort level. Your therapist should make you feel heard, understood, and validated. Don't hesitate to change therapists if you don't believe the therapist is a good fit.